Oviedo, Florida, USA: Hour 12 of 24skate#6


Hi Clemens,

I've just posted photos from our 1hr skate at my photo page on Picasa

The meetup page shows who attended and some of the photos.
[Clemens: I selected some for this site.]
Our total distance was only 15km over 1hr. I've included a couple of screen captures from my Garmin GPS showing the statistics from our skate.





Our group was primarily recreational skaters and mostly over 65yr old! Frank Wray and myself were the young guns! This was our group: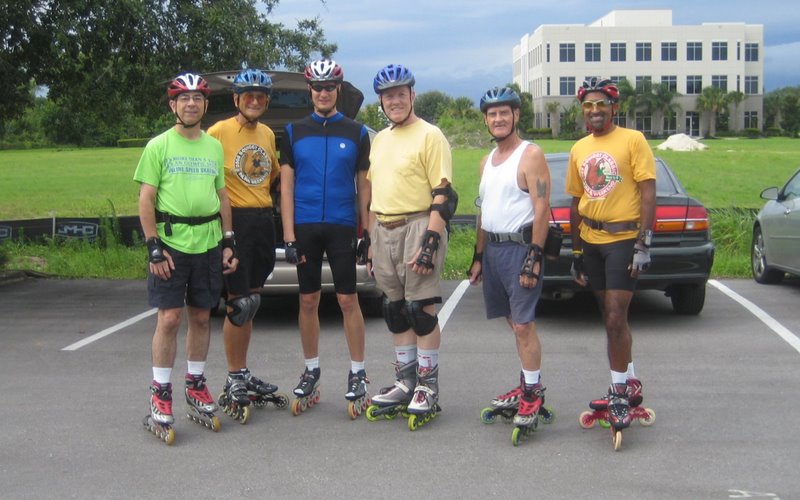 Luke Sawh - 42
Frank Wray - 33
Paul Crowley - 69
Jennings Ford -66
Joe Pitts ~ 65
Ken Holt - 71


At the parking lot prior to our skate, we observed an approaching storm which is typical for the afternoons in this part of Florida at this time of year. The winds picked up, the clouds were dark and lightning was observed a few miles away. We observed the wind direction and decided that we could still manage to skate and hopefully avoid the thunderstorm.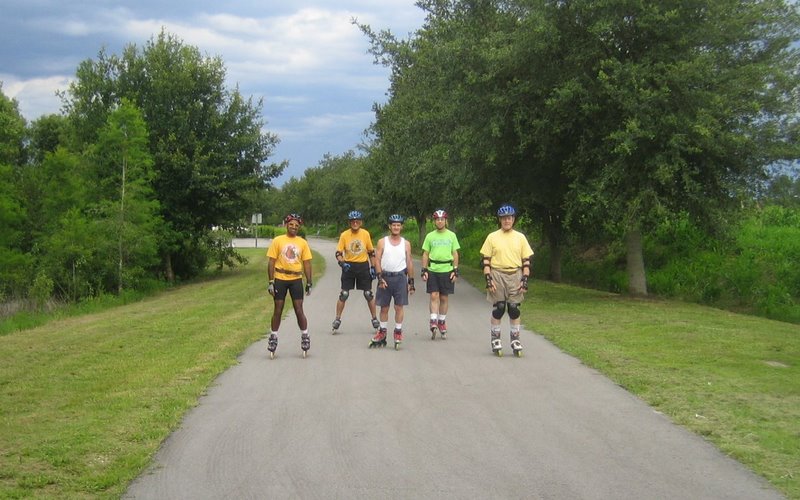 As we rolled out, the winds continued to gust from the north-west and so gave us a helpful push on our first leg of the skate. ( We started from the middle point of the trail on the map).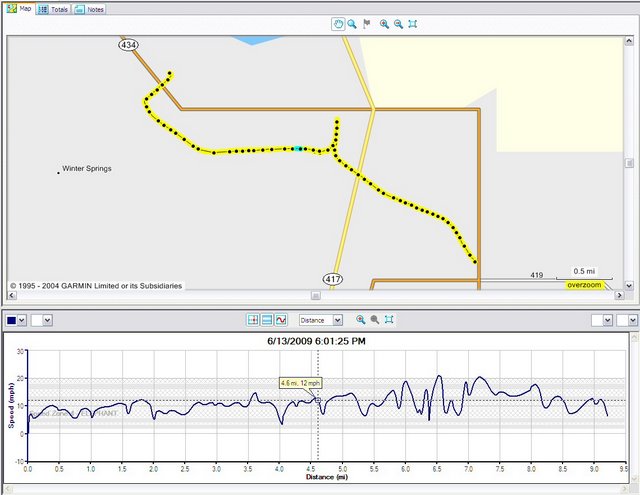 At the Oviedo end, we could see the dark clouds and lightning looming from the parking lot where we started. We headed back to our cars as a light rain started to cover our trail. It passed quickly so we decided to continue on towards the other end of the trail and hoped the rain would hold off for another 30 mins for us to complete our skate. We were not able to roll very fast as sections of this trail are very tree covered and so accumulates quite a bit of debris on the trail during and after the storms. (hence me with the palm frond flag photo!).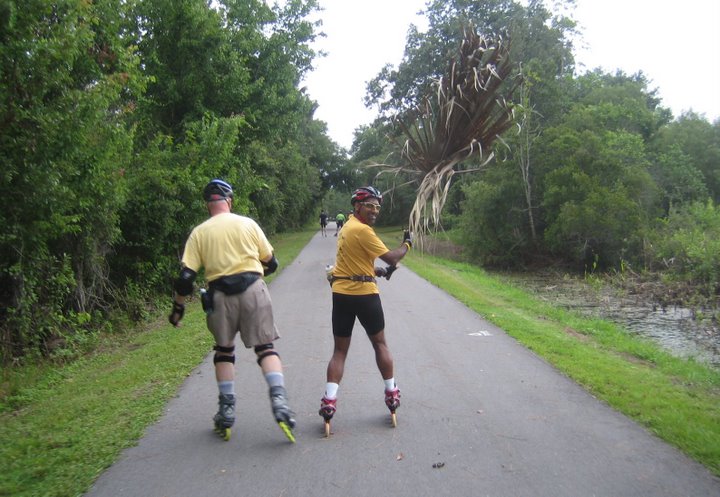 During our 15min skate back to our cars, the clouds moved over and we began to get the beginnings of the heavy rain. Luckily, we all made it back before the heavy downpour began.
The trail was wet but I think most of us were able to avoid cleaning bearings! We all had fun!
I informed the group to make donations directly to UNICEF. I will be using the website link unless you prefer an alternative method. I will put the "24hr skate" note so that they know we were part of your skate.

Luke

History of this page:
22nd of June 2009: First version