Udine, Italy: Hour 23 of 24skate#6


[Clemens tries a translation of:]
Manolo's blog


DA UN BALCONE
… ROSA HO VISTO
UN MADRAK NERO
E UN FIOR DI LOTO BIANCO

From a pink balcony
... I saw a rose
a black madrak
And a flower of a white Lotus


13 and 14 of June skaters from all over world ran to cover the range of 24 hours and as many kilometers as possible in an imaginary chain which they all united.
The idea was raised on the site 24skate.net . Naturally we in Friuli did hour part of it.
Our relay was skated between Fossalon and Grado. We started from the parking lot of the visitor center of the Cavanata Valley ...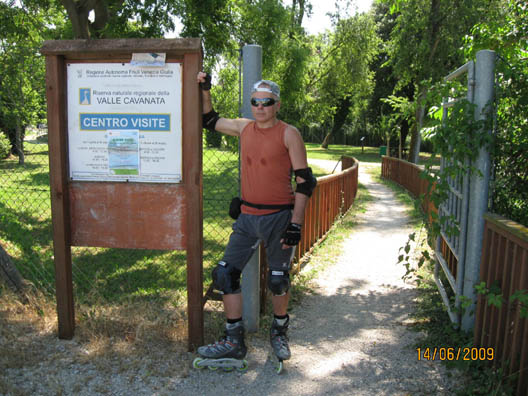 ...in direction Caneo and followed the road which accompanies the Averto canal ...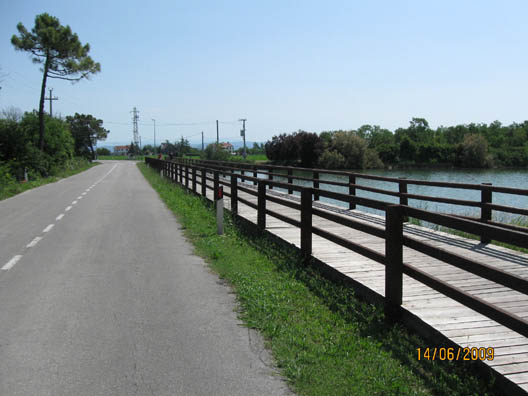 ...and later the bicycle road which goes along the sea.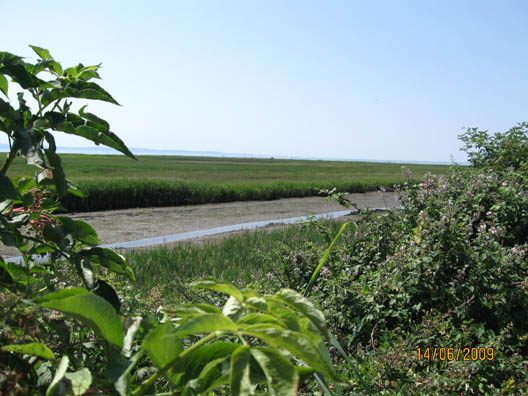 At the Cavanata bridge we turned around until the S curve,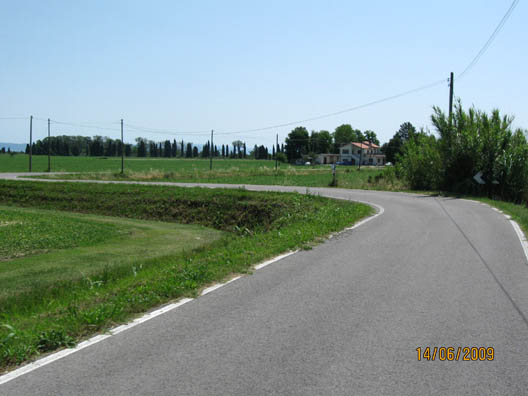 from where we concluded the route on the straight route which leads from the visitor center to the federal road Grado-Monfalcone.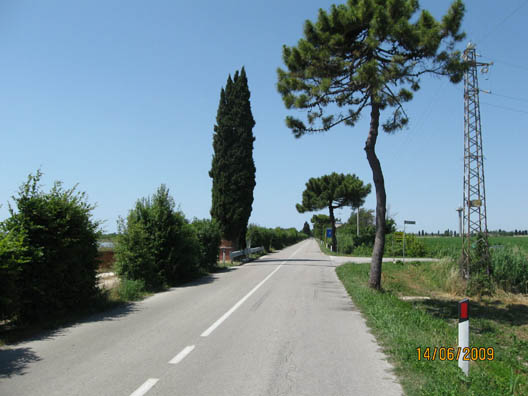 During our skate we encountered a beautiful blonde skater with a rose top. A black madrak [explanation by author: madrak in our local language is a not poisonous snake, long more than a meter, large 2 cm; when you pass near a madrak, it stands up and blows and can also bite] crossed the bicycle lane and at the visitor center we saw a splendid Lotus blossom.



I would like to dedicate this photo to Francesca to thank her for the guided visit at the center.


Kisses and hugs
MANDI A DUCJ ! (= Bye, bye to everyone )
Manolo


Report for Clemens:
I've covered 18,1 km in an hour !
There were 30° Celsius.
It was a very sunny, hot, sultry day !


[Clemens: Photos taken from Manolo's collection]

History of this page:
24th of June 2009: Title of poem added, correct explanation of "madrak" added
22nd of June 2009: First version